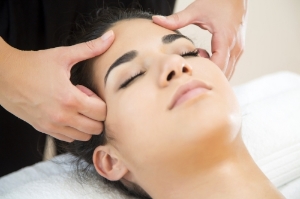 If you're like most people, you probably think of a massage as simply a way to pamper yourself or to soothe aching muscles but there are many other physiological benefits to massage.
Physical & Emotional Benefits
- Increased flexibility & mobility
- Improved supply of nutrients to the body's cells
- Improved muscle tone
- Flushing of toxins & the breaking down of adhesion's
- Stress reduction
Massage Benefits Lead to a Chain Reaction
Those benefits of massage lead to a chain reaction of other secondary benefits. For instance, when you're able to reduce your stress, you enable your body to function properly.
Because massage fosters improved Circulation, your body will also be able to move blood and nutrients your system efficiently, simply put, massage helps your body's systems to be more balanced.
Allowing you to heal faster and have more energy.