Great for your body, mind, and spirit, massage is the perfect treat for yourself. Like your favorite dessert, a massage is a simple pleasure that you will savor and look forward to indulging in the next time you have the opportunity. Which of the following Serene Spirit Massage Therapy services will be your guiltless pleasure?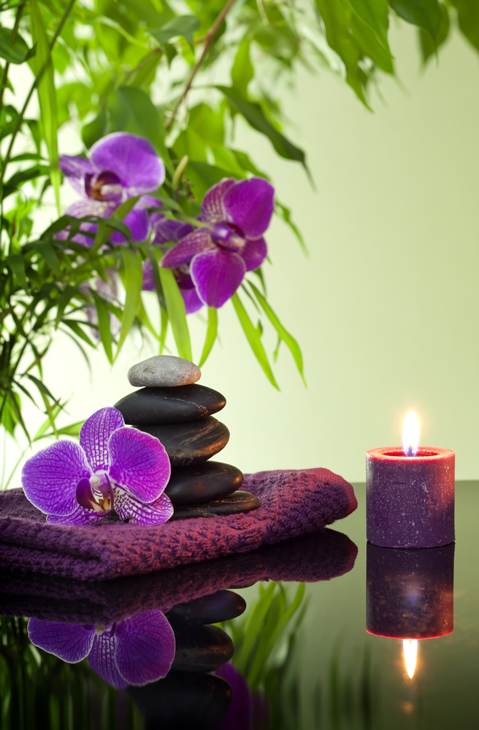 Traditional Swedish or Deep Tissue Massage
This technique is a great way for you to feel relaxed, pampered and rejuvenated. This is a full session and session time begins when the hands on therapy begins.
30 - MINUTE SESSION - Ideal for focusing on a specific area of pain such as neck or back....$40
60 - MINUTE SESSION - Designed to ease muscle pain and to foster total-body relaxation......................................................$60
90 - MINUTE SESSION - Allows for extended attention to tense or tender muscles in particular areas or for those who truly want to be pampered...................................................$100
Turn your 60 or 90 minute session into a HOT STONE MASSAGE for just $15 more.
Massage therapy is not just a method to pamper your employees, it can also be an important part of your Health & Wellness and/or Employee Engagement programs by reducing stress, improving productivity, and increasing employee engagement.
Inquire about how you can utilize Serene Spirit Massage for your:
- Employee Engagement Programs
- Incentive Programs
- Health & Wellness programs
Chair Massages - $1 per minute
An alternative to Traditional Swedish Massage, the chair massage is another great way to target the neck, shoulders and back areas. Even 10 minutes can do your body good.
Consider chair massage at your next:
- Church Function
- Health Fair
- Teacher Appreciation Day
- Business Holiday Party
Alleviate aches associated with pregnancy or simply pamper yourself during this special time.
Benefits:
- Relieves muscle cramps and back tension
- Promotes Relaxation
- Calms nerves reducing anxiety
- Promotes restful sleep
- Reduces swelling
60 - MINUTE SESSION - Similar to our Traditional Massage this is ideal for focusing on a specific area's. Our primary focus is the lower back and hips to alleviate the pressure during your pregnancy ................................................$60
90 - MINUTE SESSION - Enjoy our Prenatal Massage for an extended time. This is a good way to pamper yourself during the gestation of your pregnancy ...............................................$90
An average day can become spectacular when you host a spa party. Spa party services can include any or all of the following massage focus areas: neck, back, shoulder, hand or foot. Call for pricing.
Consider these services for your next event.
- Bridal Shower
- Bachelorette Party
- Girls' Night In
- Birthday Party